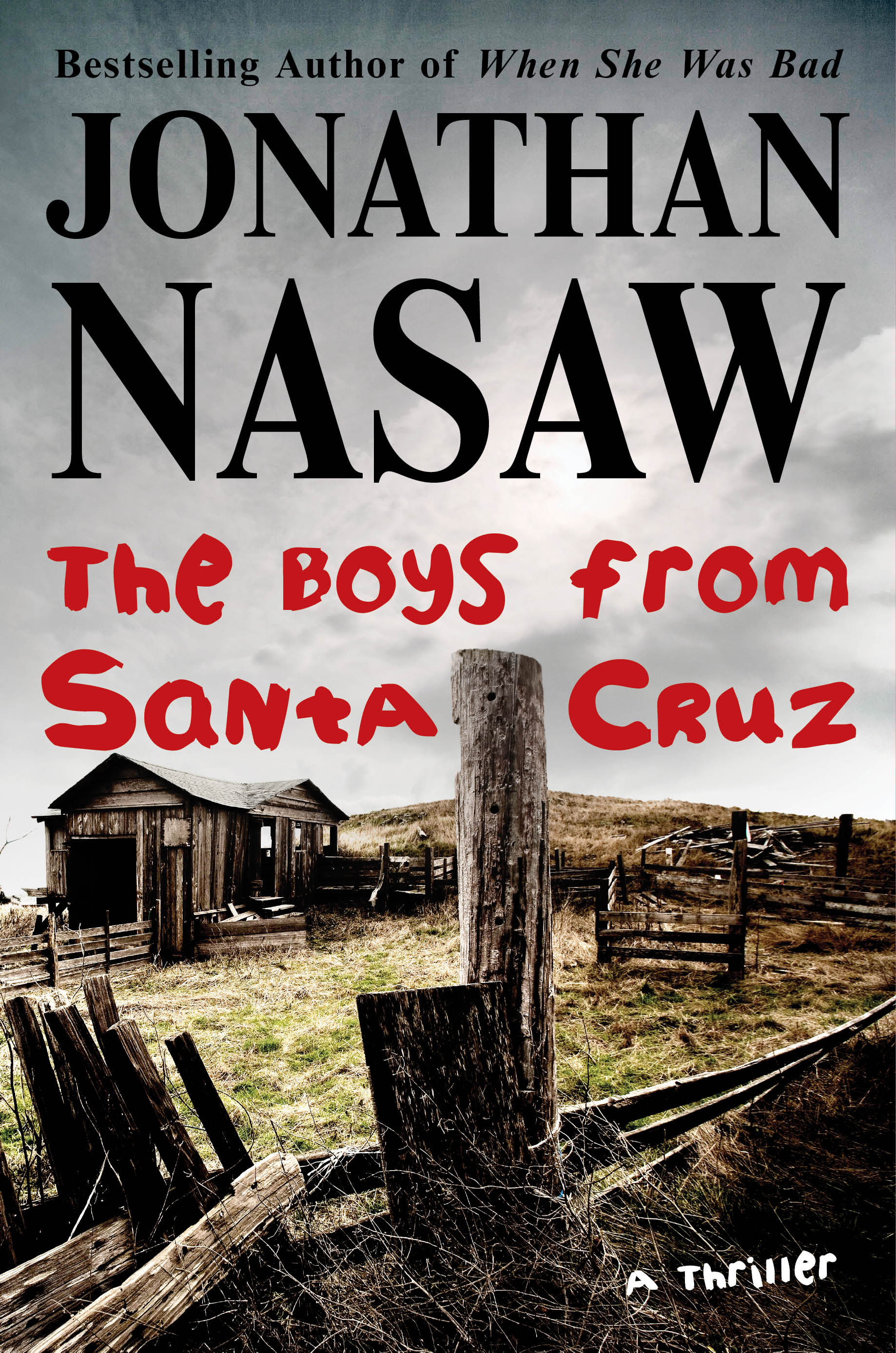 Jonathan Nasaw
The Boys from Santa Cruz
(Attria, February 2010)
The author of Girls He Adored and, most recently, When She Was Bad delivers another nail biting thriller featuring FBI agent E.L. Pender.  Thrilling and suspenseful, yet buoyed by a perverse and quirky humor, Boys From Santa Cruz examines a case of murder and revenge set among the tall trees and New Age gurus of northern California.  Jonathan Nasaw sharply portrays three equally intense characters—troubled teenager Luke Steele, a deviant killer who may or may not be Luke Steele, and the charmingly disheveled veteran FBI agent on their trail—in this original and page-turning thriller.
"THE BOYS FROM SANTA CRUZ is a character-driven novel, with Pender being the character in every sense of the word. A true fish out of water, he is good at what he does — catching people — but, as this tale reveals, he can be very wrong as well. There is a gallows humor that informs his dialogue, which is hysterically funny in spots, but there is a tragic pathos that lies just beneath the surface of every scene, threatening to break through. If you're unfamiliar with Pender or with Nasaw's work in general, THE BOYS FROM SANTA CRUZ is a dark and fabulous place to start."
–Bookreporter.com
"This brilliant and painfully suspenseful thriller features FBI agent E.L. Pender, a disabled private eye named Skip Epstein, a serial killer and his transgendered wife, two psychopaths escaped from a mental institution and a roving band of carrion-munching turkey vultures. I doubt any mystery fan will put this shocking and unbearably tense book down unfinished.The exploration of a seriously twisted mind is fascinating, as is the good-natured humor between co-protagonists, and the major twist comes not at the climax but two-thirds through. If you've not yet enjoyed the elegant writing of Nasaw, you're falling behind. Grade: A"
–Cleveland.com