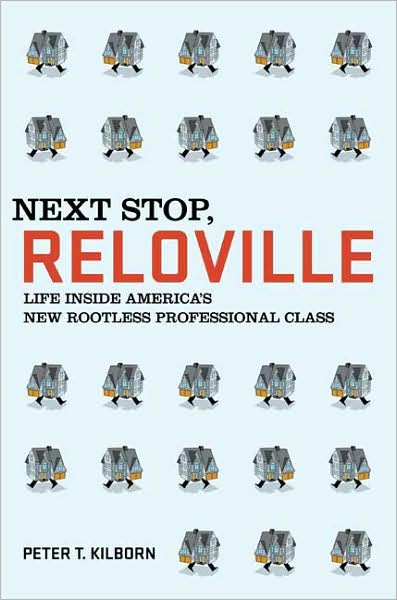 Peter Kilborn
Next Stop, Reloville: Inside America's New Rootles Professional Class
(Times Books, June 2009)
From a prize-winning New York Times correspondent, a look at upper-middle-class professionals who relocate from place to place as their jobs transfer them. Next Stop, Reloville follows 12 families for up to four years, studying the impact of these frequent moves.  Some families split up, some lose their homes, some choose to simply drop out. A fascinating account of the stress of contemporary corporate culture on individuals, families and society.
"Peter T. Kilborn's Next Stop Reloville documents an important piece of social history…A fair and well-written chronicle."
–The Wall Street Journal
"Fascinating…Kilborn shows how…for these modern-day nomads, their lifestyle takes an extraordinary emotional toll."
–The Washington Post