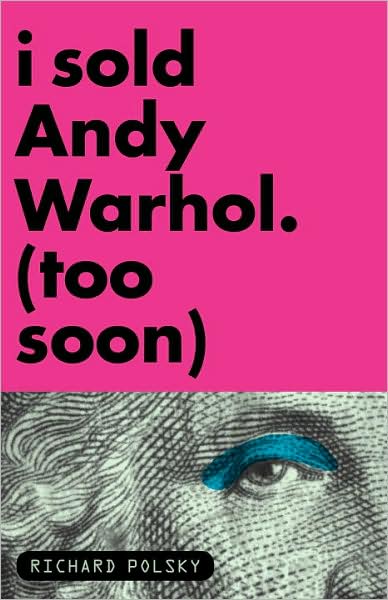 Richard Polsky
I Sold Andy Warhol (Too Soon)
(Other Press, September 2009)
Richard Polsky bought Andy Warhol's self-portrait (Fright Wig) for $47,500 and sold it for almost $400,000. But incredibly, the painting's value continued to climb. This book chronicles the 12 months in which Polsky tries to reinvest the money from his sale in a raging art market. Meanwhile, his (sold) Warhol's price goes up, and up, and up — to $2.5 million as Polsky watches from the trenches of the art world. Polsky is the author of I Bought Andy Warhol (Abrams 2005).
"An exciting, engaging, and marvelously candid view of the art world.  For anyone even faintly curious about art this is a must."
–Thomas Hoving, former Director of the Metropolitan Museum of Art
"Richard Polsky's memoir of the highly loopy and irrational culture of collectors and dealers is a dishy debunking of some of the scene's more prominent figures.  His good humor and sense of sheer wonder at the lunacy of his chosen profession gives the book a lost-in-the-funhouse giddiness."
–The New York Observer