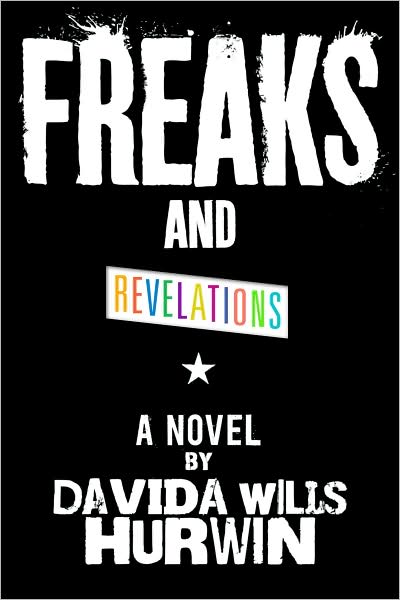 Davida Willis Hurwin
Freaks and Revelations
(Little, Brown, November 2009)
This raw, moving young adult novel, Freaks & Revelations follows two teens: one a 17-year-old skinhead with Neo-Nazi tattoos, the other a 14-year old street kid hustling on the streets of Hollywood to survive after his family disowned him for being gay. They come face to face in a terrifying conflict—all based on a true story. Davida Hurwin is an award winning young adult novelist and author of A Time For Dancing (made into a film starring Peter Coyote and Larissa Oleynik) and two other novels.
"In the lively voices of the separate narrators, two antagonists survive a hate-crime collision.  Their entwining paths point a new way forward.  Hurry to read this book; time is still of the essence."
–Gregory Maguire, author of Wicked and Matchless
"Freaks and Revelations proves that the power of forgiveness and understanding  will always triumph over hate.  A brutally realistic story, told with gut-wrenching authenticity."
–Julie Ann Peters, author of Keeping You A Secret and National Book Award finalist Luna