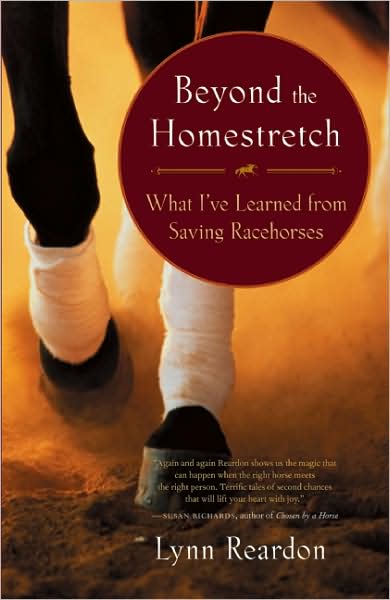 Lynn Reardon
Beyond the Homestretch
(New World Library, November 2009)
In Beyond the Homestretch, Lynn Reardon shares an unlikely story.  In 2002, she quit her Washington DC-area office job and moved to run a racehorse adoption ranch LOPE (LoneStar Outreach to Place Ex-Racers).  Since then, LOPE has helped transition more than 725 thoroughbreds into new homes.  Here, she presents a vivid look into the world of horse racing, complete with colorful stories about horses, jockeys, trainers, and gallop girls.
"Again and again Reardon shows us the magic that can happen when the right horse meets the right person.  Terrific tales of second chances that will lift you heart with joy."
–Susan Richards, author of Chosen by a Horse